---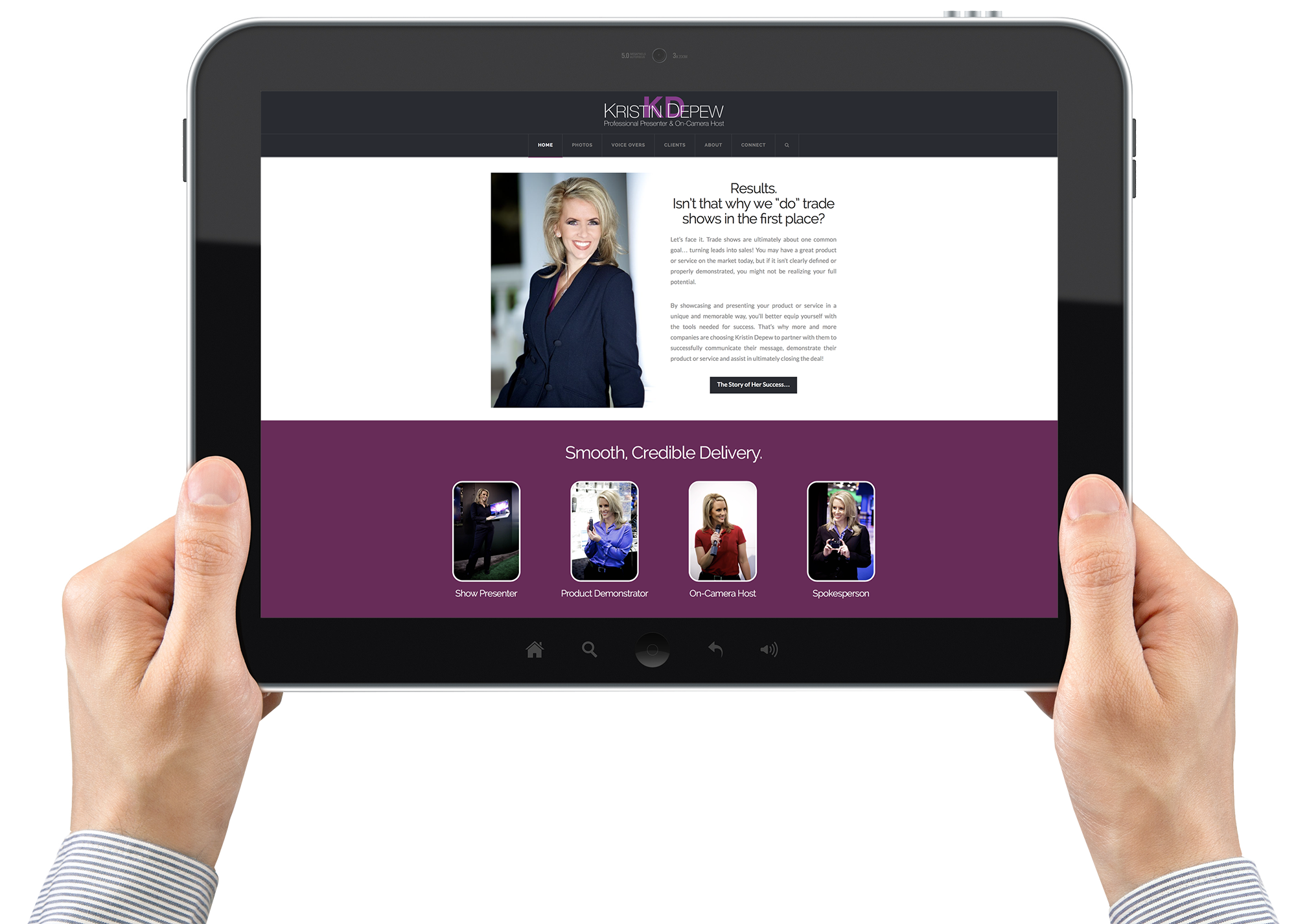 ---
THE BENEFITS OF A RESPONSIVE & MODERN WEBSITE
PERCEPTION IS EVERYTHING
You never get a second chance to make that first impression. When customers search for your business online and cannot find your site quickly or even at all, what impression do you leave upon them about your business? We'd be willing to bet that they'll find another solution rather quickly. By not having a strong web presence, you're essentially allowing your competition to step up and take opportunities from you. Once those opportunities are gone, they're much harder to come by a second time around.
---
YOU COULD BE LOSING MILLIONS OF OPPORTUNITIES
Even if you have an existing web site, is it up to today's standards? Like it or not, most people today make quick decisions online and rarely have the patience we'd like them to have. We live in an instant gratification world. If you don't readily supply the information they're looking for or if your information is hard to read or navigate, then they'll drop you fast! Our dynamic & responsive designs are not only easy to navigate but graphically rich where they need to be… supporting your business with refreshing illustrations.
MORE PEOPLE ARE BUYING DIRECT FROM SELLERS
More and more, statistics show that people are engaging in online purchases for just about anything & everything. Whether you're an established business or perhaps a budding home-based one, you can take control of your commerce more easily than ever! Sell directly to your specific audience faster and with increased customer care. The fastest path between 2 points is a straight line, right? There are many available options to accommodate your customers 24/7 and who doesn't like to make money while they sleep?! No need to wait for the store to open up in the morning.
---
SOCIAL MEDIA IS GREAT, BUT IT'S NOT THE END-ALL
How many times have you heard "Social media killed the website?" While social media has certainly changed the world forever and has many advantages, a strongly branded website is still absolutely necessary to be a credible business. Just like a trendy nightclub is hot one minute and the next minute you wouldn't be seen there, social media lives and dies much the same way…afterall it's "social" right? And we know how things change quickly when driven by a popularity contest. A properly branded, info-rich website is your foundation… your home that will never go out of style.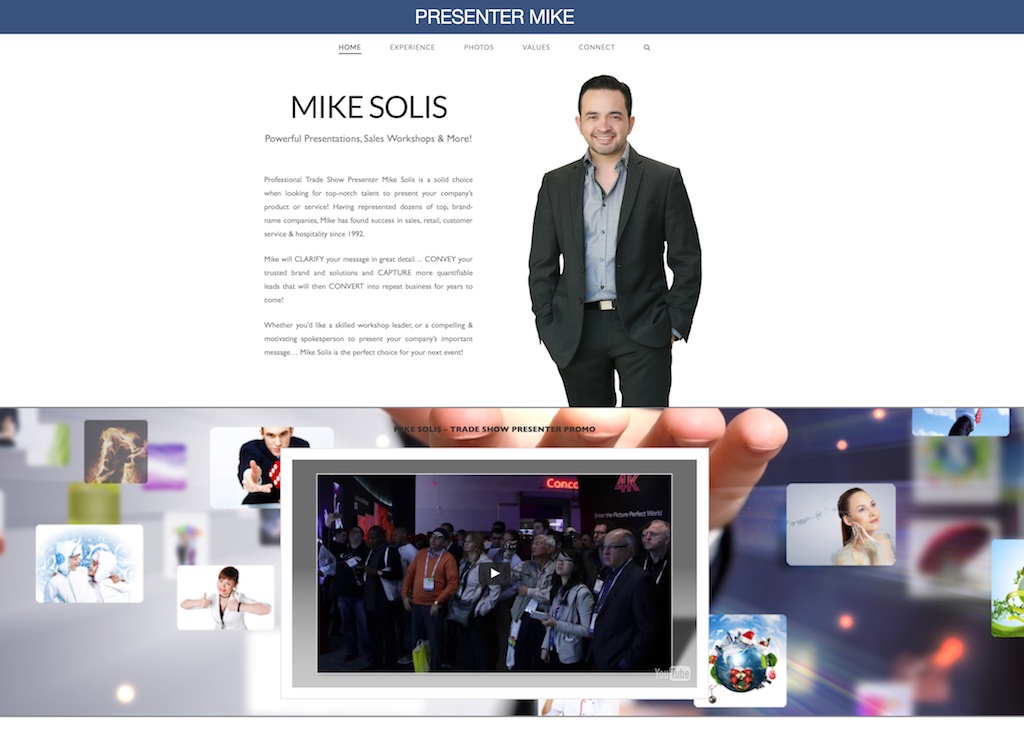 ---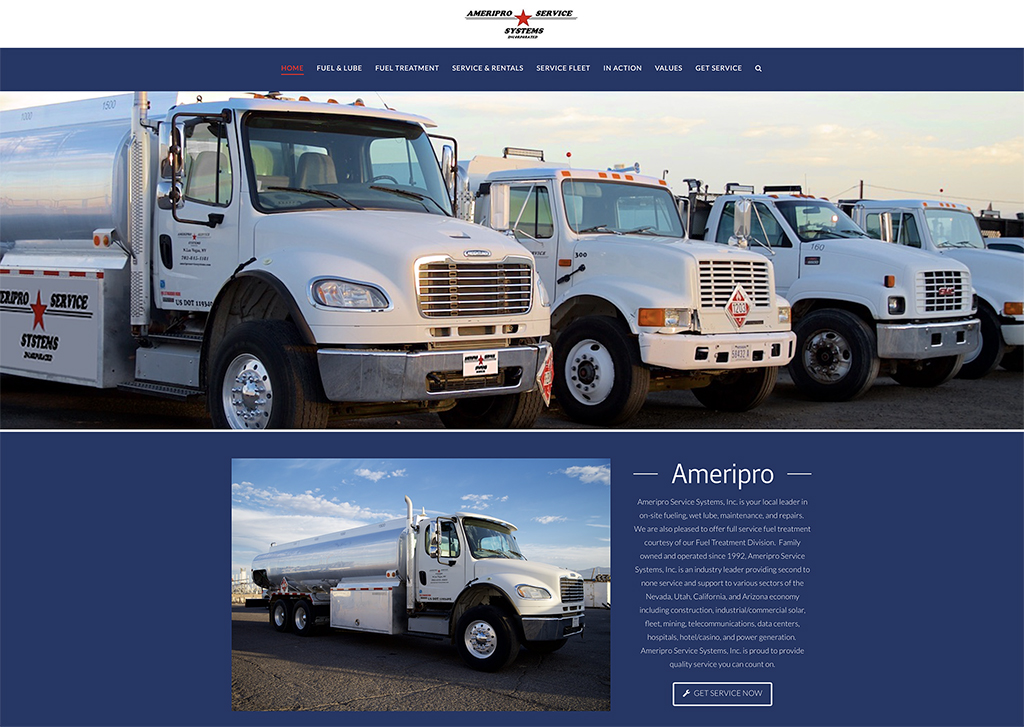 ---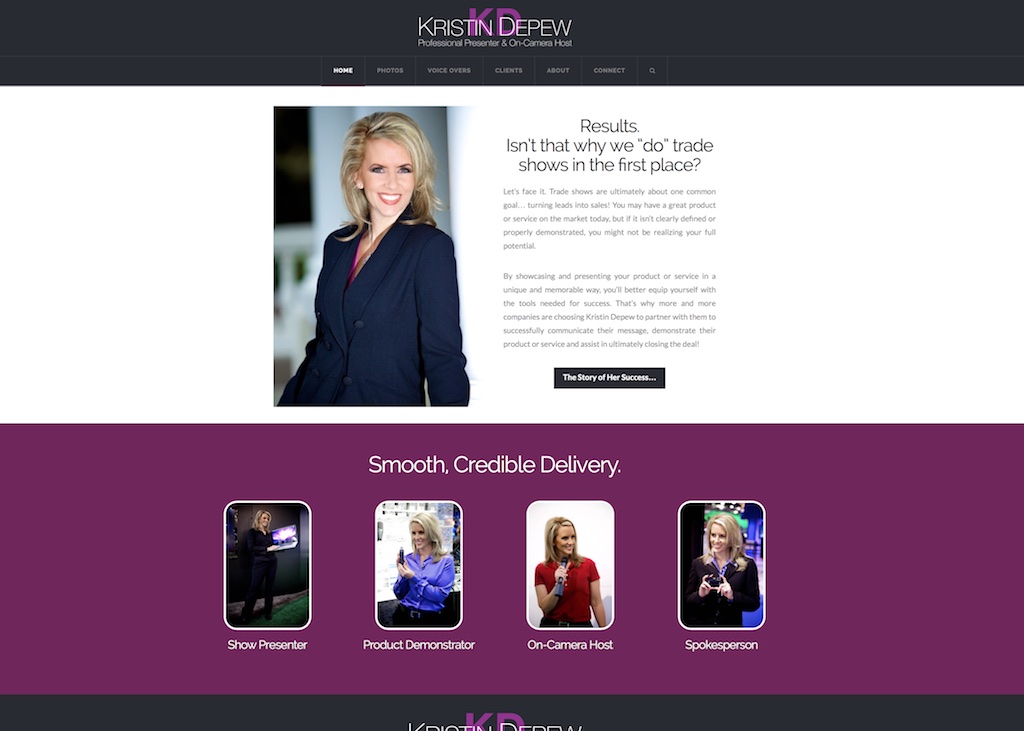 ---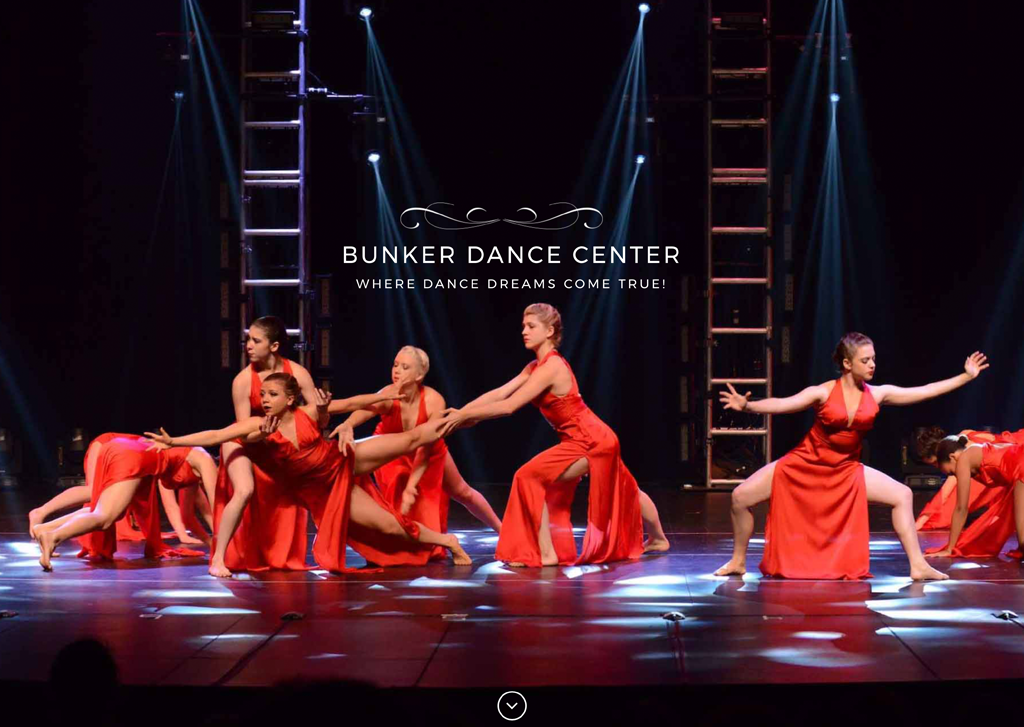 ---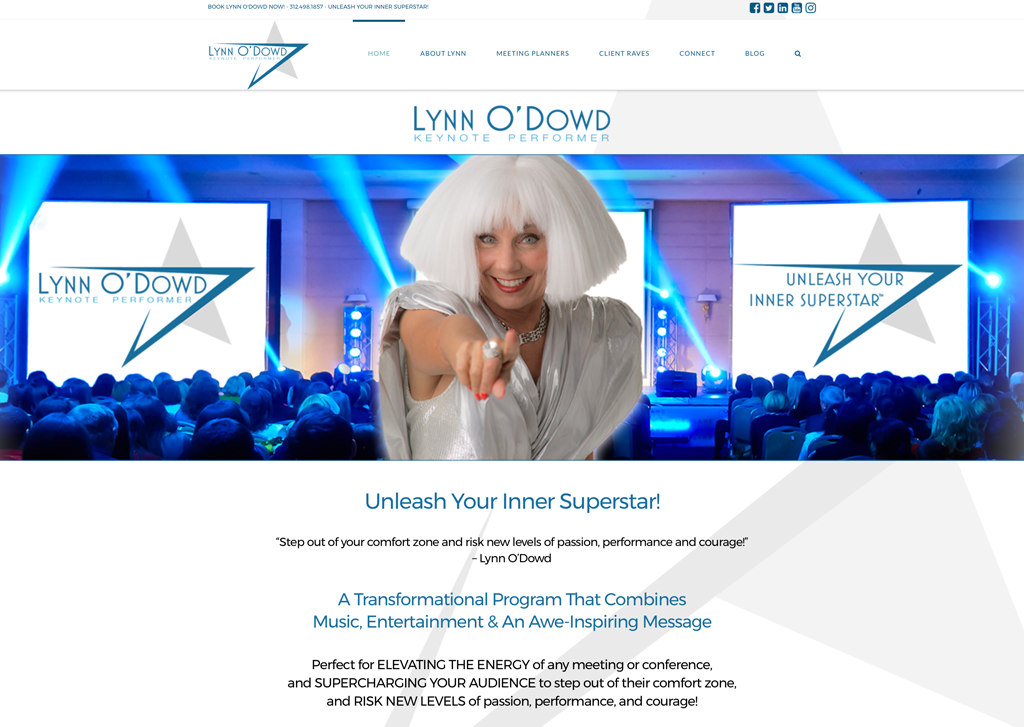 ---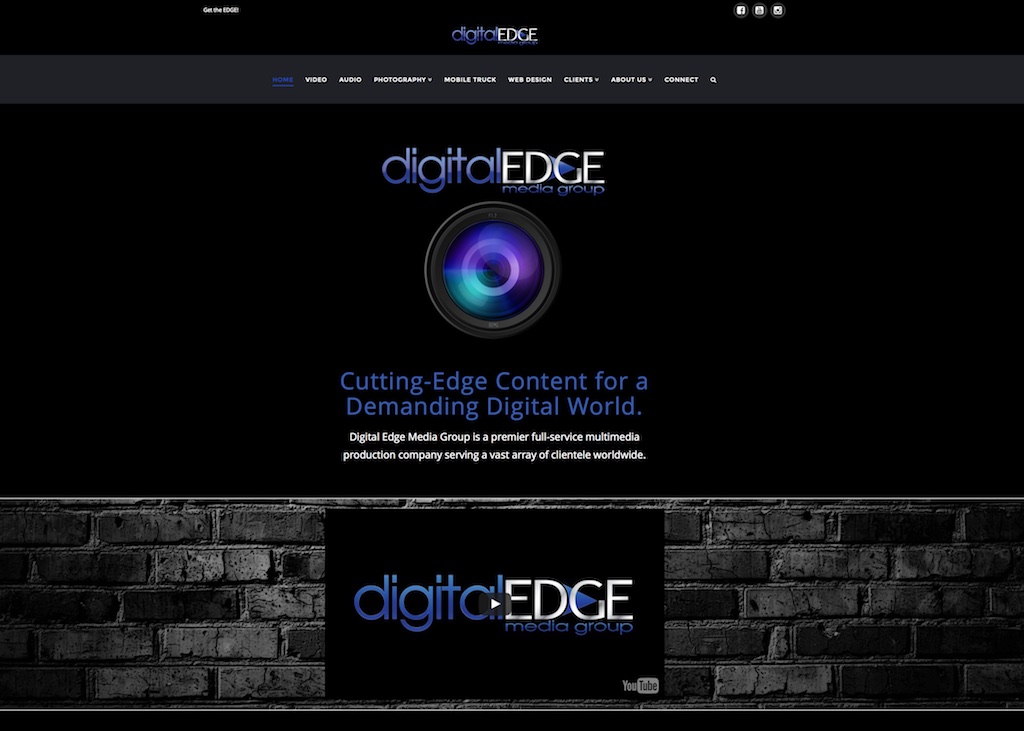 ---
3 UNIQUE DESIGN LEVELS TO CHOOSE FROM
---
Whether just starting out with your web presence, building upon your existing website or going all out PRO, we have an outstanding solution for you!
---
Prime
PRIME DESIGN FEATURES INCLUDE:
ATTRACTIVE & SIMPLE WORDPRESS WEBSITE
RESPONSIVE DESIGN FOR MOBILE DEVICES
UP TO 3 CUSTOM PAGES
CLIENT VIDEOS – UP TO 1 VIDEO
PHOTO GALLERY – UP TO 25 PHOTOS
BASIC SOCIAL MEDIA – UP TO 3 ACCTS.
1-HOUR ADMIN TRAINING
30-day SUPPORT
Inquire Now!
Premium
PREMIUM DESIGN FEATURES INCLUDE:
ELEGANT WORDPRESS WEBSITE
RESPONSIVE DESIGN FOR MOBILE DEVICES
UP TO 10 CUSTOM PAGES
CLIENT VIDEOS – UP TO 3 VIDEOS
PHOTO GALLERY – UP TO 50 PHOTOS
EXTENDED SOCIAL MEDIA – UP TO 5 ACCTS.
CUSTOM LOGO DESIGN
CUSTOM GRAPHIC ELEMENTS
ACCEPT PAYPAL PAYMENTS
2-HOUR ADMIN TRAINING
60-day SUPPORT
Inquire Now!
Professional
PROFESSIONAL DESIGN FEATURES INCLUDE:
PROFESSIONAL WORDPRESS WEBSITE
RESPONSIVE DESIGN FOR MOBILE DEVICES
CUSTOM PAGES – UNLIMITED*
CLIENT VIDEOS – UNLIMITED*
PHOTO GALLERY – UNLIMITED*
PRO SOCIAL MEDIA – UNLIMITED*
CUSTOM LOGO DESIGN
CUSTOM GRAPHIC ELEMENTS
CUSTOM PHOTOGRAPHY
CUSTOM VIDEO PRODUCTION
BUSINESS CARD DESIGN
ACCEPT PAYPAL PAYMENTS
3-HOUR ADMIN TRAINING
90-DAY SUPPORT
Inquire Now!
The Prime package is ideal for the individual who needs to establish their web presence on a tight budget. Your Prime word press website will look clean & attractive while maintaining a sleek & simple, no-fuss layout. It's a great starter site to get you up & running now, leaving you the ability to upgrade to a more feature-rich site when the time is right for you!
The Premium package is highly popular due to it's price vs. features combination. This package delivers a punch with it's attractive styling & dynamic functionality while not breaking the bank. The Premium word press site is the perfect choice when you'd like to give your current website a nice, modern makeover.
The Professional package is simply the Best of the Best! When you're ready to give your online presence a powerful, total image makeover, this is the one! In the PRO package, you'll have the ability to customize each and every aspect of your site. Not only will your site look fantastic in regards to styling & functionality, but this top-level package adds our award-winning, Professional Photo & Film team to the mix to put your digital image in a totally different league than your competition!
We'll schedule a professional photography session to capture your products and/or services with gorgeous, saturated colors & rich detail. To top it off, we'll also conduct a top-tier, professional video shoot to capture stunning imagery of your products, services, company personnel interviews, customer testimonials & more! These professional-level photos & videos will not only populate your site to give it an upscale look, they simultaneously serve as great marketing tools for social media and generate greater results for Search Engine Optimization putting you on top!
You can buy your domain name through various registrars online. However, please take caution and stick with those with well-known names. Some unscrupulous registrars monitor their domain name search engines and have been known to quickly take your desired domain one step ahead of you in the hopes that you'll want to pay even more to obtain the name you want. If unsure, please contact us to assist you in securing the domain name you'd like to have before you begin your search.
It's virtually endless the amount of hosting companies that are available to you. That said, please stick with the well-known, reputable companies. The good ones may cost you a little more, but it's better to have a professional company host your site than an individual hosting your site from their home. Please contact us to assist you in choosing the best hosting companies for your site.
In short, it depends. It largely depends on your knowledge of word press in general and your familiarity with it's associated plugins. Some clients prefer to hire us to design their site and then "hand over the keys" while others prefer to have us periodically maintain their site for them. In the latter case, maintenance fees apply based on the level of service.
Pricing is based on the website design fee only. Web hosting plans, domain names & other related services not included. Pricing is subject to change without notice.
*UNLIMITED = Client may choose the amount of individual options based on client's needs. A custom quote will then be provided. A la carte add-ons available.
Subscribe now to receive exclusive VIP discounts & valuable FREE content!
---
---
Get industry tips to improve your business by leveraging powerful digital media techniques.